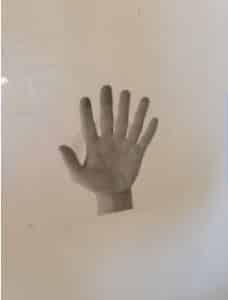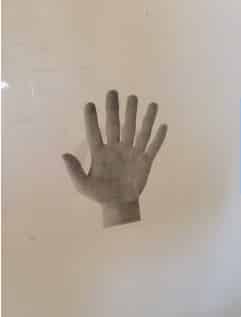 In January 2015, time of good resolutions, I decided to take one: stop yelling.
In the previous months, the situation hadn't been easy, and seeing the way our bigger ones spoke to our smaller ones was enough to understand that the model we were giving them had slipped…
So I started to surf the web, and I first got onto the « dirt and boogers » blog, whose writer, a mom like me, had engaged in a challenge: « stop yelling« .
I read her advice, I got inspired, I liked what I was seeing, and I began to move forward.
One of the ideas she presented was that of the yellow heart. A ubiquitous symbol to be sure not to forget our priorities. Yes… Then, my readings led me to another blog, with another use of the yellow heart. There, I really liked the idea: a symbol that would allow me to refocus, and give the signal that I'm really getting nervous.
But, I didn't like the symbol itself. The heart seemed too naive. So I asked Nicolas for some advice, as he always has creative ideas. He immediately suggested a 6 fingered hand! A hand that would represent our family, that would show the union we were thriving for…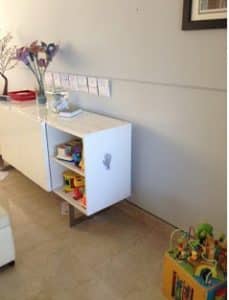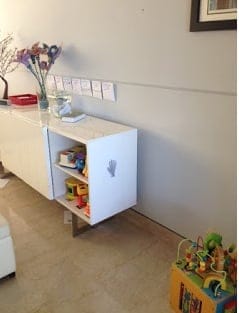 In a blink of the eye, I went for it, and a six-fingered hand was installed in our living room!
We hardly use it anymore. But in the early days, it was very helpful.
When I felt the anger coming, I would go lay my hand on the six-fingered one, and I breath very profoundly. I would help me stay calm, and show Leon I was about to burst.
He also began to use it, and sometimes, when we were outside, I would show him my hand to use when he needed to calm down!
Eventually… it passed. I use it again, from time to time, but he, even upset, no longer wishes to.
However, the symbol stays, and represents now the beginning of this story!
https://les6doigtsdelamain.com/wp-content/uploads/2016/08/cropped-logo-grand.jpg
512
512
Coralie
https://les6doigtsdelamain.com/wp-content/uploads/2020/07/logo-horizontal-small-300x218.png
Coralie
2015-08-01 17:00:00
2016-12-12 21:49:01
Why this title?